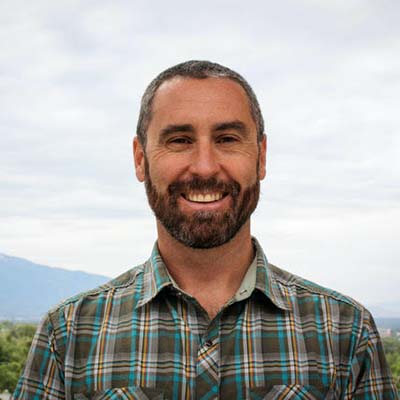 Seth Arens
Research Scientist
Western Water Assessment
Seth Arens has worked as a research scientist for Western Water Assessment since 2015. At WWA, Seth works with resource managers, agencies and different levels of government in Utah to help the state understand, prepare for and adapt to changes in climate. Seth has a diverse background in science, including research experience in ecosystem and plant physiological ecology, snow hydrology and atmospheric science. He worked as an environmental scientist for the Utah Division of Air Quality, where he developed a research program to assess the extent and causes of ozone pollution in Utah from 2010-2015. Prior to working in Utah, Seth studied impacts of climate change on ecosystem structure and carbon balance of Arctic ecosystems in Alaska and Greenland. Seth earned a BA in Biology and Environmental Policy from Colby College in Waterville, ME, an MS in Biological Science from the University of Alaska-Anchorage and an MS in Biology from the University of Utah.
Session(s):
2022 Spring Conference, March 25, 2022 10:15 am
This panel presentation will explore the increasingly important role that water planning has on communities – from the perspective of a scientist, local government and from the state. Seth Arens will discuss the two ends of hydrologic extremes in Utah, drought and flooding, which were both present in near-record forms during 2021, and projections of what to expect in the future. Laura Hanson will discuss the state's long-term planning approach to help mitigate these extremes. And Mayor Rosenberg will discuss strategies and actions that can be taken within the local government to better prepare cities to navigate challenges of drought and flooding.

= Keynote