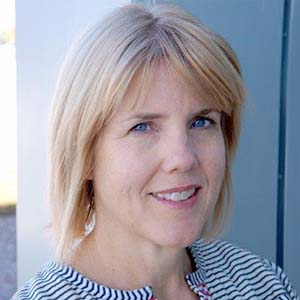 Andrea Olson
Planning Director
Utah Department of Transportation
Andrea Olson has been working in land use and transportation planning in Utah for over two decades, having worked in both the private and public sectors including the Governor's Office of Planning and Budget, the Wasatch Front Regional Council, InterPlan and Parametrix. Prior to becoming UDOT's Planning Director in April 2019, she was the Region One Planning Manager, working with local and regional agencies to identify and plan for multi-modal transportation solutions that fit within the context of each community and help maintain the safety and viability of the overall transportation network. She holds a master's degree in Urban and Regional Planning from the University of Wisconsin-Madison.
Session(s):
2022 Fall Conference, September 9, 2022 11:10 am
The "Community Transportation Academy" model seeks to break down the barriers for community members to participate in transportation decision-making processes. Using a curriculum handbook developed in Portland, the U of U's City & Metropolitan Planning department launched the Wasatch Transportation Academy. Working with local, regional, and state partners, the WTA ran for eight weeks during January-March 2022, reaching a total of 49 students and concluding with a suite of 18 student-led projects. Student feedback from a post-course survey showed a high degree of satisfaction across a number of pedagogic factors, with a strongly positive net promoter score, indicating a likelihood of continued success for the course in future years.

= Keynote