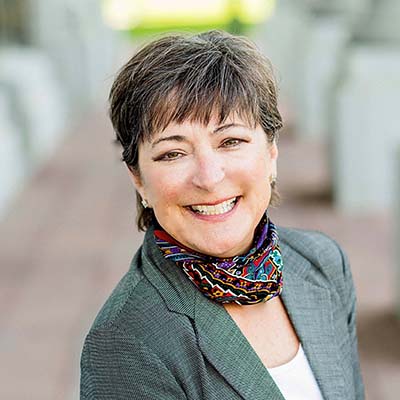 Nan Anderson
Office of Rural Development at the Governor's Office of Economic Opportunity (Go Utah)

Nan is part of the Office of Rural Development at the Governor's Office of Economic Opportunity (Go Utah), and she works in the rural Go Utah location in Wayne County (200 miles from SLC!). Her focus at Go Utah is outreach to rural counties and businesses in the Southern part of the state, and spearheading the Utah Main Street Program, marketing rural programs and business resources. She's had many different jobs in the economic development/tourism industry and has learned from all of them, loved most of them, and feels fortunate to be able to help foster economic development in the number one state for business – Utah! Nan and her husband James live in Torrey and share their home with a bunch of cats.
Session(s):
2022 Spring Conference, March 24, 2022 1:55 pm
How historic preservation planning in your city can help cultivate a more sustainable community and benefit generations to come.

= Keynote