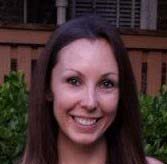 Amber Anderson
Historic Rehabilitation Tax Credit Programs for the Utah State Historic Preservation Office

Amber Anderson manages the Historic Rehabilitation Tax Credit Programs for the Utah State Historic Preservation Office. In this role she assists property owners in crafting appropriate rehabilitation plans for their historic properties while ensuring that they understand the application processes for the multiple financial incentive programs available to them. Prior to this position Amber worked in the Cultural Resource Management world for a number of years as an Architectural Historian. In this role she conducted on the ground surveys of historic buildings, as well as researched and developed historic contexts for a variety of communities in the Northeastern United States. Amber earned her Master of Science in Historic Preservation degree from the joint Clemson University and College of Charleston program in 2015. In her spare time, Amber enjoys hiking Utah's beautiful mountains and cooking delicious meals.
Session(s):
2022 Spring Conference, March 24, 2022 1:55 pm
How historic preservation planning in your city can help cultivate a more sustainable community and benefit generations to come.

= Keynote