The New Land Use: Our Communities After COVID-19 (CM Approved)
As we all begin to recover from COVID-19we will see land-use markets, transportation behavior, and ways of recreating all find anew normal. Let's come together to discuss the latest research and share ideas for how communities can shape and build upon these new dynamics to build a better future. Join us for the first in the series to talk about land use.
PRESENTERS:
Erin Talkington, Managing Director, RCLCO
Dejan Eskic, Senior Research Fellow, Gardner Policy Institute
Craig Trottier, CenterCal
MODERATOR:
Ted Knowlton, Deputy Director WFRC
AICP CM #9214005
Register in advance for this meeting:
https://us02web.zoom.us/meeting/register/tZItce2hrDsiGtM1G81nwRk5FH_TS7zNSJGV
After registering, you will receive a confirmation email containing information about joining the meeting.
This is a joint event with Urban Land Institue and the Utah League of Cities and towns.
Erin Talkington is a Managing Director and the Director of Consulting based in RCLCO's Washington, DC office.
Since joining the firm in 2010, Erin has engaged with a wide variety of clients in both the public and private sectors. Her experience includes highest and best use analysis for large mixed-use sites, downtown and corridor revitalization studies, and regional growth analysis. Applicable to projects of all types and scales, Erin's strength is her ability to quickly synthesize the key market opportunities and strategic positioning for a particular site and communicate that vision to project team members, clients, and community stakeholders.
Erin is also the firm's Director of Consulting. In this role, she is responsible for the development and implementation of strategic initiatives in team member recruitment and retention of human capital.
In addition to client work, Erin has been integral in the continued development of RCLCO's MetroLogic™ methodology, which forecasts regional competitiveness for growth and development. The MetroLogic™ platform also integrates scenario modeling that measures the impact of proposed transportation investments on both the quantity and value of development in a local area.
Erin draws upon a broad background of experiences in planning and development. Prior to joining RCLCO, she served as a project manager for The Reinvestment Fund Development Partners, a leading nonprofit involved in the revitalization of urban communities throughout the mid-Atlantic through the development of affordable home ownership opportunities. Her background also includes experience at the transportation planning firm Kittelson & Associates.
Erin holds a Bachelor of Arts in Architecture from the University of Pennsylvania. Her coursework and research focused on the intersection of design, economics, and urban planning in development.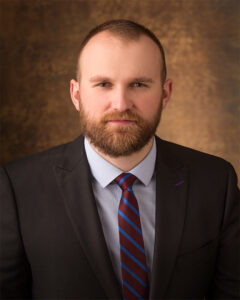 Dejan Eskic is a senior research fellow at the Kem C. Gardner Policy Institute.
Eskic is involved in housing, construction and real estate research, fiscal impact studies and economic and demographic analysis. His professional career has focused on providing the best information to key decision makers, whether they'd be local or state officials, executives of national retailers or publicly listed REIT's. Prior to joining the Gardner Policy Institute, Eskic worked in the retail research industry where he evaluated current and future sales performance for retail sites through statistical gravity modeling reflecting market demographics throughout the Country. Additionally, he has worked on a number of public-private-partnerships relating to Tax Increment Financing, along with numerous real estate market studies and economic development plans.
Before earning a Master's in Real Estate Development, Eskic earned a B.S. in Urban Planning, both from the University of Utah. He also serves as an adjunct professor of Real Estate Market Analysis at the University of Utah.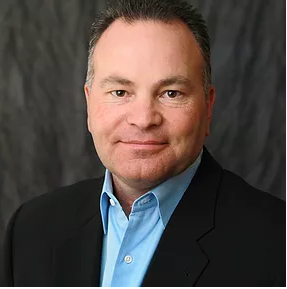 Craig Trottier rejoins CenterCal as President, Intermountain, based out of the Station Park office in Farmington, UT. Since 2014, Mr. Trottier held the position of Senior Vice President, Retail Leader with Trammell Crow Company in Houston, TX.  Preceding that, from 2008-2014, Mr. Trottier was Vice President, Development with CenterCal Properties. During that time, Mr. Trottier led the successful development of Station Park as well as The Village at Meridian in Meridian, ID.  With more than 30 years' experience in commercial real estate development, Mr. Trottier has held key leadership positions within the public and private sectors as well as national REITs.
Mr. Trottier's expertise spans throughout all phases of real estate development where he takes projects from concept to cash flow. He has effectively assembled and led development teams throughout the country and been responsible for the development of almost $2 billion of completed retail and mixed-use projects. He has also leased millions of square feet of retail and office space to world class tenants. Craig received his Associate of Science, Sales and Retailing and Bachelor of Science, Finance Degree's from Weber State University in Ogden, UT and his MBA in Marketing and Finance from Utah State University in Logan, UT.
Mr. Trottier, his wife and their 3 sons relocated from Texas back to Utah.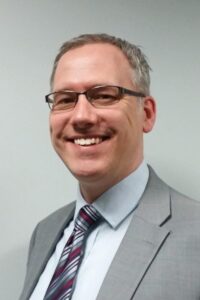 Ted Knowlton is Deputy Director at the Wasatch Front Regional Council (WFRC) the MPO for the Salt Lake metropolitan area. Ted's career has focused on coordinating place-making with regional infrastructure planning. Experience includes county and multi-county planning efforts in Chicago, Denver, Los Angeles and Salt Lake City. These efforts garnered two prestigious Daniel Burnham awards from the American Planning Association: for Envision Utah's Quality Growth Strategy and Chicago Metropolis 2020. In Salt Lake City, he lead the original development of the Wasatch Choice for 2040 vision, the region's officially adopted four-county vision. Before joining WFRC, Ted was the Planning Director at Envision Utah — referred to by the Washington Post as the "gold standard" of regional visioning. Ted is an Adjunct Professor in the College of Architecture + Planning at the University of Utah and has a Masters in Urban and Regional Planning from Portland State University. He is the president of APAUtah.
The New Land Use


May 12, 2021




12:00 pm - 1:30 pm
We're sorry, but all tickets sales have ended because the event is expired.