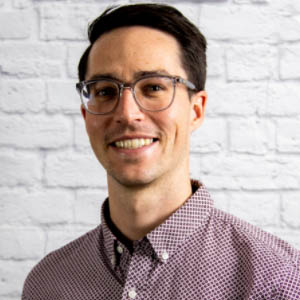 Cody Lutz
Planning Project Manager
Envision Utah
Cody Lutz joined Envision Utah in 2018 and has worked on research, analysis, stakeholder and public engagement, and land-use modeling for several Envision Utah Projects. He acted as the lead modeler for the Valley Visioning county-wide planning process and managed the visioning and public engagement for the Blueprint Jordan River. Living through nearly 10 years of winter inversions in Utah, he's also been involved with several efforts to improve air quality. Cody's background working in collaborative regional planning and interest-based negotiation informs his work at Envision Utah. His education includes a B.S. in Environmental and Natural Resource Economics from Utah State University, a Graduate Certificate in Sustainability, and a Master's in City and Metropolitan Planning, both from the University of Utah. His graduate work with gateway communities in the Mountain West was recognized with the Swaner Medal for Excellence in Ecological Planning. Outside of work, Cody enjoys being outdoors to ski, explore, play lacrosse, or try his hand at some fringe action sport like snow skating or sand boarding.
Session(s):
September 10, 2021 10:10 am
2021's heat and extreme weather have been a wake-up call, but experts say in fact Utah's climate has undergone a long-term change. What will this change mean for communities? How can we prepare for it? What will it mean for our economy, for the environment and how people live their lives? Can we do anything to slow or reverse the change?

= Keynote