Speed Traps Have No Long-Term Effect on Speeding
November 21, 2022 by Nicole Mason
Policy/Legislative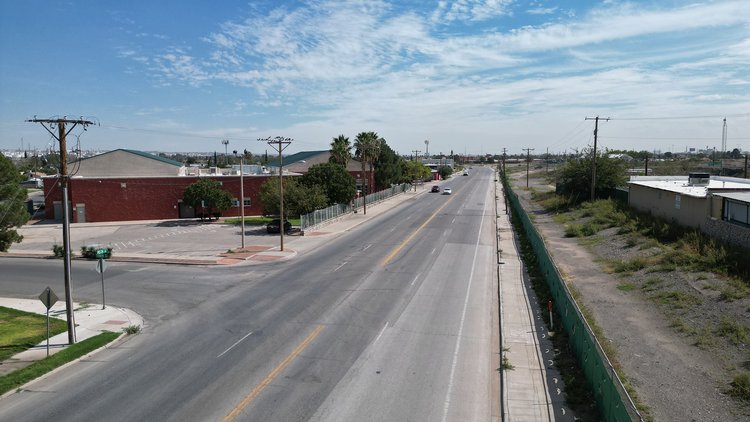 No one likes to get a speeding ticket, but police hand out citations thousands of times a day throughout the United States. In El Paso, along Delta Drive, law enforcement issued 136 speeding citations to drivers in just six days, in an effort to stop speeding along Delta Drive, where many locals had complained about cars passing by at dangerous speeds. After the six-day citation spree, the police department claimed on their twitter to have successfully slowed down the cars.
A month after this, Strong Towns member and El Paso Community College civil engineering student, Zachary Staggs, wondered if the speed trap really did put a stop to speeding.
Deciding to conduct a speed study, Staggs placed himself in an inconspicuous spot away from school zones or intersections that may have influenced the results. He spent two hours tracking oncoming traffic speed from both directions to collect the study data.
"My takeaway is that whatever the police did, it didn't work," said Staggs. "At all."
On a sunny October day, eight out of ten drivers exceeded the posted speed limit of 35 mph. One out of four drivers sped 10 mph or more over the limit. Some vehicles were caught going as fast as 60 mph.
"It was insane," said Staggs. "I felt I could count the people who were going under the speed limit on my fingers, and that didn't feel right to me."
Staggs's results are a striking demonstration of a basic truth about driving: The typical driver does not select their speed based on the posted speed limit. Rather, they rely on visual and other physical cues that intuitively communicate to them how fast it feels safe to go on a given roadway.
This is what's known as "design speed," and it may be substantially higher than the legal speed limit. Engineers often use the 85th percentile speed (the speed that 85% of drivers are going at or under) as an indication of design speed. According to Staggs's findings, on Delta Drive, the 85th percentile speed falls at 45 mph, a full ten miles per hour over the posted speed limit.
"Police actions aren't going to deter this kind of behavior," said Staggs. "Clearly, it's just resulting in a lot of unneeded fines for people who just want to get to work. It's the design of the road that's at fault."
El Paso officials may want drivers on Delta Drive to travel 35 mph or slower, but the design of the road sends a conflicting signal. This is not an unusual situation, but rather the norm in the United States, where traffic engineers typically employ the concept of "forgiving design"—which encourages engineers to consider the typical mistakes that drivers make and "forgive" them through design. In efforts to make roads and driving safer, engineers create wide lanes, clear zones, and slip lanes to give drivers plenty of room to make common mistakes. While this type of design is brilliant for safe highways, it actually makes streets within city limits unsafe. Like Delta Drive, when streets are wide with clear zones, it signals to drivers that it's safe to drive faster, so, naturally, drivers speed.
"If we want drivers to slow down, we don't ignore human behavior and the 85th percentile speed," said Strong Towns president Chuck Marohn. "We change the street design to make it feel less safe for drivers. In other words: we change the street design to reflect reality."
It only took one month for El Paso drivers to return to their normal speeding habit after a speed trap was enforced. If El Paso truly wants to slow down cars, they'll need to change the design of the street.
"What I hope," said Staggs, "Is that community groups—like Strong Towns—will help change the street design itself, so we don't have to rely on overworked police who already have a lot on their plates."
If you want to be a part of this community, and a part of this mission to make streets safer everywhere, then join the movement this Member Week. Become a Strong Towns member today.
https://www.strongtowns.org/journal/2022/11/14/mdf2022-speed-traps-have-no-long-term-effect-on-speeding
By: Seairra Sheppard