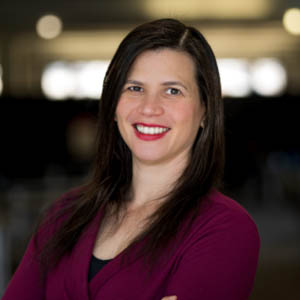 Ivis Garcia Zambrana, Ph.D.
Assistant Professor, City and Metropolitan Planning
University of Utah
Ivis Garcia Zambrana is an Assistant Professor in City and Metropolitan Planning (CMP) at the University of Utah in Salt Lake City. Her philosophy, methodology, and ethos revolve around conducting research and plans in partnership with both grassroots and government stakeholders. She has spent time as a practitioner in Albuquerque, NM, San Francisco, CA, Springfield, MO, Washington, D.C., and Chicago, IL. Originally from Puerto Rico, Ivis earned her Ph.D. in Urban Planning and Policy from the University of Illinois at Chicago. She holds dual master's degrees from the University of New Mexico in Community and Regional Planning and Latin American Studies and a bachelor's in Environmental Sciences from Inter-American University in Puerto Rico.
Session(s):
September 10, 2021 11:20 am
Asset Based Community Development (ABCD) is a strategy for sustainable community-driven development. The appeal of ABCD for planners lies in its premise that planners can facilitate communities to drive the development process themselves by identifying and mobilizing existing, but often unrecognized assets, and thereby responding to and creating local opportunities. The six assets we will discuss are (1) individuals, (2) associations, (3) institutions, (4) physical space, (5) exchange and economy, (6) culture, history, and stories. The key is for planners to begin to use what is already in the community.

= Keynote