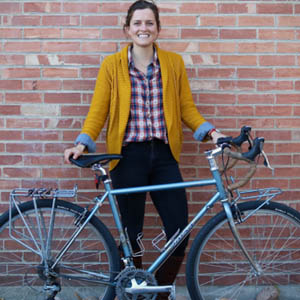 Stephanie Tomlin
Modeling Program Manager
UDOT
Stephanie Tomlin is the GIS, Data, and Modeling Program Manager for the central planning group at the Utah Department of Transportation (UDOT). Stephanie specializes in active transportation data analytics, multi-modal transportation planning and the integration of big data in planning initiatives.Stephanie also manages the UDOT Transportation Investment Fund and Transit Transportation Investment Fund program models. These models are used to prioritize projects for funding throughout the state annually. Prior to her current role, she worked as a transportation planner and active transportation coordinator for Fehr & Peers. Stephanie holds a Master's degree in Bioregional Planning from Utah State University and is the current Board Chair of Bike Utah.
Session(s):
September 9, 2021 1:40 pm
As we all begin to recover from COVID-19 we will see transportation behavior, along with land use markets and ways of recreating, find a new normal. Let's come together to discuss the latest data and share ideas for how communities can shape and build upon these new dynamics to build a better future.

= Keynote