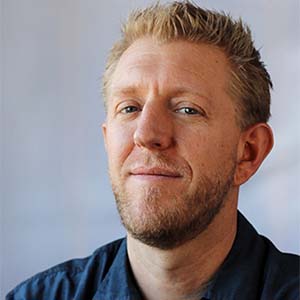 Todd Kelsey, AIA, LEED A.P.
Architect
Method Studio
Todd has always had a strong interest in how things go together, starting from when he was a child, disassembling and reassembling random household objects and toys into new, creative forms.  This curiosity stayed with him through the years in various scholastic and job endeavors. Eventually, Todd found that architecture was a perfect fit for his inquisitive nature.  For Todd, the built environment is the ultimate kit of parts to play with.
Todd is a Utah native and has enjoyed all of the great outdoor amenities that the state has to offer.  Having hiked, camped, snowboarded and mountain biked a good portion of his life, he has developed a connection with nature and has transferred these sensibilities to building and site design. In his free time Todd enjoys these activities in particular when his family, wife, daughter, dogs and friends can join him.
Session(s):
September 9, 2021 11:00 am
Tour Taylorsville's new Centennial Plaza and experience an open space specially designed for community gatherings such as farmers markets, arts festivals, movies in the park, live performances, food truck gatherings, and more. Also observe the architectural and urban design techniques utilized to help meld two significant and distinct community buildings into a unified place.

= Keynote