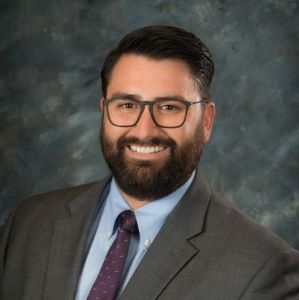 Steven Schaefermeyer
Director of Planning
City of South Jordan
Steven Schaefermeyer has been the Director of Planning for the City of South Jordan since 2017. He started his career in planning as Planning Analyst for Draper City before attending law school. After law school Steven clerked for a U.S. Magistrate Judge and worked for Smith Hartvigsen, PLLC where he represented clients in land use and water law matters. He returned to municipal work in 2014 and became the Assistant City Attorney for South Jordan. Steven is grateful for his varied experiences with local planning issues and enjoys the challenge of working in the dynamic and growing southwest Salt Lake Valley.
Session Information:
Taking Regional Solutions into Local Hands: Transportation Planning in Southwest Salt Lake County
September 10, 2021 1:40 pm
The Southwest Salt Lake County Transportation Analysis and Solutions Development project is an example of an innovative approach to a common issue among fast-growing cities along the Wasatch Front: the time gap between planned transportation infrastructure improvements and the pace of population and employment growth. The Wasatch Front Regional Council (WFRC), the Utah Department of Transportation (UDOT), and the Utah Transit Authority (UTA) in partnership with Salt Lake County and the cities and townships in the southwest corner of Salt Lake County successfully completed this study to analyze potential solutions that would help minimize congestion, provide transit alternatives, and connect the bicycle network. As growth continues to occur here and in other emerging areas of the Wasatch Front, looking at sub-regional solutions decades in advance will help the cities and agencies prepare for the infrastructure needed to minimize the negative effects of growth on local and regional transportation systems. This project built from the existing plans but expanded beyond to include additional solutions that will be further evaluated in the upcoming Regional Transportation Plan. The key takeaway is to recognize the value of sub-regional plans, how to conduct one efficiently, and manage the expectations of community leadership struggling with the impacts of rapid growth.

= Keynote