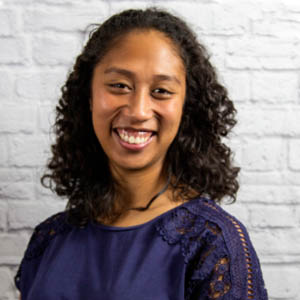 Makaylah Respicio-Evans
Planning Project Manager and Community Engagement Specialist,
Envision Utah
Makaylah joined the Envision Utah team in 2018. As a Planning Project Manager and Community Engagement Specialist, she focuses on building relationships that get people involved and engaged. She has managed several projects including the Utah Inland Port public engagement and a vision for improved statewide disaster resilience. She is passionate about increasing the accessibility of planning and centering the community within the planning process. She holds a Bachelor of Science in Biology with a minor in Urban Studies from Tufts University. She will complete her Master of Science and Technology in Environmental Studies at University of Utah in May 2022. Her concentration in environmental and public health bridges her backgrounds in both biology and planning.
Session(s):
September 10, 2021 1:40 pm
Envision Utah's long-awaited guide to mixed-use centers is here! Learn more about the Creating Communities Guide and how to use it to creative vibrant places in your community. The guide is a resource for city councils, city planners and staff, mayors, and anyone looking to learn more about planning to preserve our quality of life. Our walk through of the guide will cover what centers are, how to implement them, and the benefits of centers from housing to transportation to open space.

= Keynote