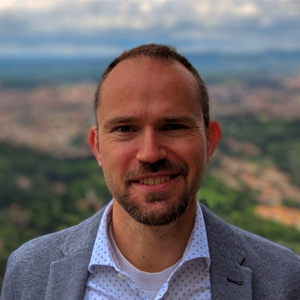 Luke Peterson
Director & Editor of the Innovation Lab
Salt Lake Tribune
Luke Peterson, Director & Editor of the Innovation Lab, Salt Lake Tribune, a graduate of the Harvard Kennedy School, has worked for local governments in five states, built a civic innovation network with the Cities of Boston and Philadelphia and helped actor Richard Dreyfuss launch a nonprofit to advance civic education. He enjoys old maps and plans family trips around visits to Presidential Libraries.
Session Information:
Dr. Strangeportation or: How I Learned to Stop Worrying and Prepare for the Future
September 10, 2021 2:35 pm
Transportation is changing, and so should our planning. Our the last year, Utah's Unified Transportation Plan partners have been studying the external forces (for instance, telecommuting, autonomous vehicles, e-commerce, micromobility, and high-tech transit) that may significantly change our regional transportation systems and travel behavior. How will our travel change? What does this mean for our future plans and anticipated projects? What forward-thinking policies can communities and transportation agencies implement to better prepare for the future?

= Keynote