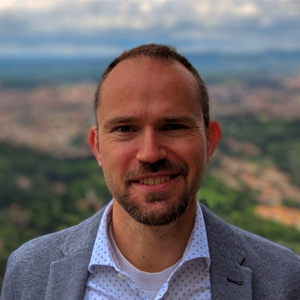 Luke Peterson
Director & Editor of the Innovation Lab
Salt Lake Tribune
Luke Peterson, Director & Editor of the Innovation Lab, Salt Lake Tribune, a graduate of the Harvard Kennedy School, has worked for local governments in five states, built a civic innovation network with the Cities of Boston and Philadelphia and helped actor Richard Dreyfuss launch a nonprofit to advance civic education. He enjoys old maps and plans family trips around visits to Presidential Libraries.
Session(s):
September 10, 2021 2:35 pm
Transportation is changing, and so should our planning. Our the last year, Utah's Unified Transportation Plan partners have been studying the external forces (for instance, telecommuting, autonomous vehicles, e-commerce, micromobility, and high-tech transit) that may significantly change our regional transportation systems and travel behavior. How will our travel change? What does this mean for our future plans and anticipated projects?

= Keynote