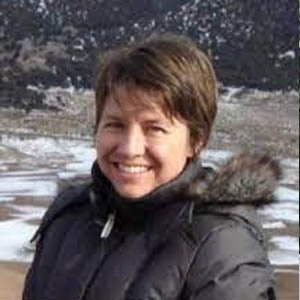 Christie Oostema, AICP
Urban Planner
People + Place
Christie Oostema Brown is an urban planner with nearly two decades of experience in conceptualizing and implementing large-scale community-engaged visioning and planning projects encompassing environment, recreation, transportation, economy and related urban/urban edge issues. She recently opened People + Place, dedicated to community engaged, community building projects. Prior to starting her own business, Christie was the planning director for Envision Utah, where she served on the management teams for Your Utah Your Future, Utah's statewide visioning effort; and Wasatch Choice for 2040, a land use and transportation vision for the five county area surrounding Salt Lake City. Christie also served HUD Sustainable Communities grantees nationwide, providing training and advising for nearly four years. Christie has led numerous visioning and planning processes throughout northern Utah, serves as an adjunct associate professor in the College of Architecture + Planning at the University of Utah, has been a board member for the Utah Housing Coalition, and chaired the program committee for CNU21 in Salt Lake City. Christie has a masters' degree in Urban Planning.
Session(s):
September 10, 2021 10:10 am
Learn about the importance of Visioning in your general planning process through the Heber Vision/General Plan story. Consider this innovative planning process that can work for your community.

= Keynote