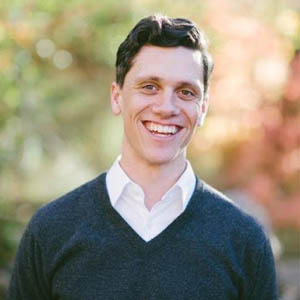 Tom Millar
Transportation Planner and Designer

Tom has been a transportation planner and designer in the private and public sectors for ten years. His professional and educational work focuses on social, complete, and beautiful transportation systems and cities for all people. Tom believes that the most successful cities of the future will have three things in common: human scale and speed, gentle density, and walkability. Tom has led or been involved in many notable Utah projects, including Salt Lake City's Street & Intersection Typologies Design Guide, Pedestrian & Bicycle Master Plan, 9-Line Trail Extension Study (and current implementation projects), Folsom Trail, and 300 North Bridge; St. George's proposed Complete Streets Policy; and, the Kaysville & Farmington Active Transportation Plans. Tom is also an Associate Instructor in the College of Architecture + Planning's City and Metropolitan Planning department. His course, "Planning & Designing for Walking & Bicycling", focuses on the technical design standards, land use policies, and social and political capital necessary for creating places where walking and bicycling are the norm.
Session(s):
September 10, 2021 2:35 pm
Transportation is changing, and so should our planning. Our the last year, Utah's Unified Transportation Plan partners have been studying the external forces (for instance, telecommuting, autonomous vehicles, e-commerce, micromobility, and high-tech transit) that may significantly change our regional transportation systems and travel behavior. How will our travel change? What does this mean for our future plans and anticipated projects?

= Keynote