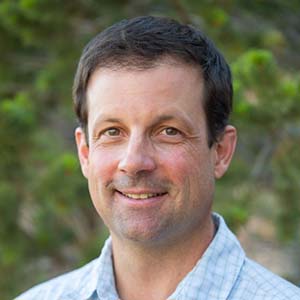 Eric McCulley
Regional Director
RiverRestoration
Eric has managed restoration projects on streams, rivers and wetlands across the Intermountain West for more than 15 years. His expertise is in the design and implementation of river and riparian projects that balance the needs of communities and the environment. He routinely helps people identify and solve issues where rivers and infrastructure meet and work toward solutions that balance the complex interaction of people and water.
Session(s):
September 10, 2021 10:00 am
The Jordan River is a unique river and watershed. It is 50 miles in length, connecting Utah's two largest water bodies — from Utah Lake to the Great Salt Lake. Over the past two decades the cities, counties, special service districts, and state and federal agencies that have regulatory and jurisdictional oversight of the river are increasingly working together to revitalize and improve the river corridor, commonly known today as the Jordan River Parkway. This mobile workshop series will introduce participants to some of the best emerging elements of the Jordan River Parkway in West Jordan, Murray and Taylorsville.

= Keynote