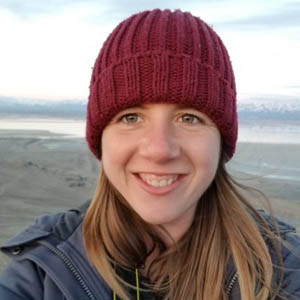 Kayla Mauldin
Senior Long Range Planner
Greater Salt Lake Municipal Services District (MSD)
Kayla is the Senior Long Range Planner for the Greater Salt Lake Municipal Services District (MSD). She has six years of planning education under her belt, with a bachelor's degree from Michigan State University and a master's Degree from the University of Utah. Prior to joining the MSD team, Kayla served as a research analyst on a Michigan Department of Transportation (MDOT) grant program, a research assistant with the University of Utah's Center for Ecological Planning and Design (CEPD), and a planning consultant with Utah-based Planning + Development Services, LLC. Although considering herself a generalist, Kayla is most passionate about housing and community development, particularly the role that each play in building and maintaining a community's social infrastructure.
Session(s):
September 9, 2021 1:40 pm
The past year and a half have underscored the need for community resilience planning. Who could have predicted a global pandemic paired with localized issues of earthquakes and severe droughts? Yet frameworks of resiliency thinking allow planners to do just that – prepare for and adapt to the unexpected, aiming not just to survive but to thrive. Join Long Range Planners and partners from the Greater Salt Lake Municipal Services District (MSD) as they explore:
What it means to be resilient community
How planning for resiliency differs between a more traditional municipality and a campus setting
What lessons MSD planners have learned during the past year of planning in diverse Salt Lake County communities.
The presentation will be followed by a group discussion of the future of resilience planning in Utah and the tools that may help regional planners lead the state forward.

= Keynote