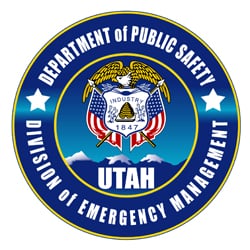 Eric Martineau
Mitigation Specialist
Utah Division of Emergency Management's Mitigation and Recovery Section
Eric began working for the Utah Division of Emergency Management's Mitigation and Recovery Section in 2012. He is a mitigation specialist who helps manage the PDM, BRIC, and HMGP grant programs. He oversees the update of the local mitigation plans for the whole state and helps assist in recovery efforts following disasters. Eric holds an MS in Geography from the University of Utah with a focus on natural hazards and is a Certified Floodplain Manager.
Session(s):
September 10, 2021 11:20 am
Members of the Utah Division of Emergency Management's (DEM) Mitigation and Recovery team will be discussing disaster resilience, what it means for Utah, and how planners can leverage existing resources and opportunities to develop comprehensive resilience plans for their communities.

= Keynote