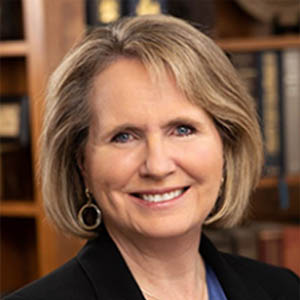 Dr. Susan Madsen
Inaugural Karen Haight Huntsman Endowed Professor of Leadership
Jon M. Huntsman School of Business at Utah State University
Dr. Susan R. Madsen is considered one of the top global scholars and thought leaders on the topic of women's leadership, has authored or edited six books, and has published hundreds of articles, chapters, and reports. Her research has been cited in the U.S. News and World Report, The Atlantic, The New York Times, Parenting Magazine, Chronicle of Higher Education, and The Washington Post. She is also a regular contributor to Forbes and other local and state newspapers. Professor Madsen is the Inaugural Karen Haight Huntsman Endowed Professor of Leadership in the Jon M. Huntsman School of Business at Utah State University and serves on many nonprofit and community boards. She is also the Founding Director of the Utah Women & Leadership Project, and her passion is to strengthen the impact of girls and women in Utah and worldwide.
Session Information:
Better Together: Creating Belonging and Community
September 9, 2021 9:00 am
Research shows that teams and organizations will increasingly thrive when they attract, retain, promote, and empower both men and women. This keynote will focus on practices, initiatives, and strategies that have been shown to help all employees—no matter gender, race, ethnicity, age, and ability— flourish in ways that benefit entities and communities. Discover ways to create belonging and community for yourself and others, while continuing to advance your own career.

= Keynote