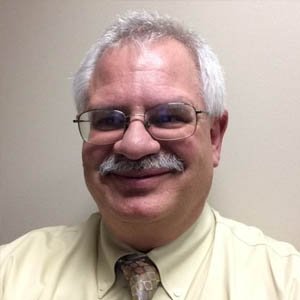 Max Johnson, AICP
Mitigation Planner
State of Utah, Division of Emergency Management
Max Johnson is currently a Mitigation Planner for the State of Utah, Division of Emergency Management. He has over twenty years of experience in the planning field in a variety of management, transportation, long-range visioning and implementation, EOC support, and current planning duties and responsibilities. He holds his Professional Certification from the American Institute of Certified Planners (AICP). Max has a Masters of Public Administration from Southern Utah University, with an emphasis in State and Local Government, and a Bachelor degree in Urban Planning from the University of Utah. Max served as the Professional Development and Ethics Officer for the APA Utah Chapter for over twelve years, and Chair of the Wasatch Front Regional Council's Technical Advisory Committee for seven years. He has written several articles for the "Utah Planner," a monthly newsletter published by the Utah Chapter of the American Planning Association.
Session(s):
September 10, 2021 11:20 am
Members of the Utah Division of Emergency Management's (DEM) Mitigation and Recovery team will be discussing disaster resilience, what it means for Utah, and how planners can leverage existing resources and opportunities to develop comprehensive resilience plans for their communities.

= Keynote