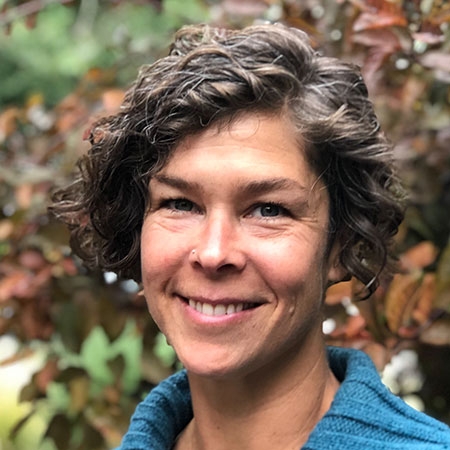 Aimee Horman
Outreach & Education Manager
Jordan River Commission
Aimee Horman is a lifelong river lover and staff member of the Jordan River Commission where she has the opportunity to engage with the community to learn, conserve, and restore the Jordan River and Jordan River Parkway Trail. For the past 20 years she has worked with youth and the community in educational settings and as a planner of community and sporting events.
Session Information:
Explore the Jordan River Parkway Part 2 : Murray-Taylorsville Paddling Tour
September 10, 2021 1:30 pm
The Jordan River is a unique river and watershed. It is 50 miles in length, connecting Utah's two largest water bodies — from Utah Lake to the Great Salt Lake. It flows through the most populated and urbanized region of the state, including Utah, Salt Lake and Davis Counties. Over the past 150 years, agricultural and industrial activity, and urban development along the river corridor has not always been kind to this natural resource. It is considered one of the most impaired water bodies in Utah. Over the past two decades the cities, counties, special service districts, and state and federal agencies that have regulatory and jurisdictional oversight of the river are increasingly working together to revitalize and improve the river corridor, commonly known today as the Jordan River Parkway. These implementation efforts have been guided by the Blueprint Jordan River for the past decade. Many positive improvements have occurred, while many more are still needed. As the Jordan River Commission continues its strategic work, it is valuable to look back at what has been accomplished, and where to focus collective efforts in the future. This mobile workshop series will introduce participants to some of the best emerging elements of the Jordan River Parkway in West Jordan, Murray and Taylorsville. Part 2 will include paddling a scenic stretch of the Jordan River from Winchester Park, located at 1250 W Winchester (approximately 6700 South) to Little Cottonwood Creek Confluence at Little Confluence Trailhead Park, located at 677 W 4800 South. Participants will learn about current efforts underway to address water quality, open space preservation, restoration, weed management, bank stabilization, and outdoor recreation development efforts by the Jordan River Commission, Murray City, Salt Lake County, Utah Division of Water Quality and other partners. Participants should wear casual clothes and shoes that might get damp or wet during the paddle tour.

= Keynote