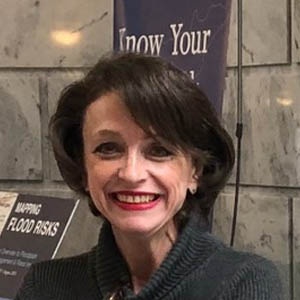 Kathy Holder
Hazard Mitigation Officer
State of Utah
Kathy Holder is currently Utah's State Hazard Mitigation Officer. Previously Kathy was the Floodplain Manager/National Flood Insurance Coordinator for the State of Utah. She held this position for over 5 years. While holding this position, she more than doubled the number of CFM's in the State of Utah. She believes planning, education, and outreach are keys to building a stronger more resilient Utah. She is a Certified Floodplain Manager. She has had 14 years' experience in Emergency Management. Kathy has held a position on the board of the Utah Floodplain and Stormwater Management Association (UFSMA) for the past 6 years. She holds degrees in Masters of Business Administration, Bachelors of Public Administration, and a General Science degree. She has taught at the University level for over 11 years.
Session(s):
September 10, 2021 11:20 am
Members of the Utah Division of Emergency Management's (DEM) Mitigation and Recovery team will be discussing disaster resilience, what it means for Utah, and how planners can leverage existing resources and opportunities to develop comprehensive resilience plans for their communities.

= Keynote