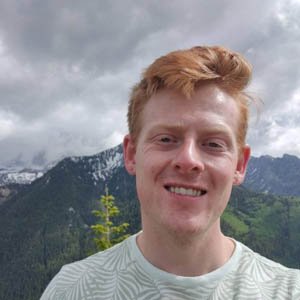 Anders Hart
Active Transportation Intern
University of Utah Sustainability Office
Anders is a second-year master's student in the City and Metropolitan Planning program at the University of Utah. With a bachelor's degree in ecology, he is interested in the interplay of land-use and transportation planning in creating more resilient, sustainable communities. Anders has completed an apprenticeship with Salt Lake City's Planning Division mapping housing inventory and an internship with the Greater Salt Lake Municipal Services District in long-range planning. He currently works as an active transportation intern with the University of Utah's Sustainability Office. He is also the vice president of the Point B Student Transportation Group at the University of Utah and a member of Salt Lake City's Transportation Master Plan Community Advisory Committee.
Session(s):
September 9, 2021 1:40 pm
The past year and a half have underscored the need for community resilience planning. Who could have predicted a global pandemic paired with localized issues of earthquakes and severe droughts? Yet frameworks of resiliency thinking allow planners to do just that – prepare for and adapt to the unexpected, aiming not just to survive but to thrive. Join Long Range Planners and partners from the Greater Salt Lake Municipal Services District (MSD) as they explore:
What it means to be resilient community
How planning for resiliency differs between a more traditional municipality and a campus setting
What lessons MSD planners have learned during the past year of planning in diverse Salt Lake County communities.
The presentation will be followed by a group discussion of the future of resilience planning in Utah and the tools that may help regional planners lead the state forward.

= Keynote