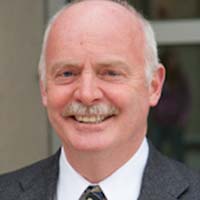 Robert Gillies
Director
Utah Climate Center at Utah State Univeresity
Dr. Robert R. Gillies is the Director of the Utah Climate Center at Utah State University (USU) and State Climatologist for the State of Utah. He is an associate professor in meteorology and geography in the Department of Plants, Soils and Climate at USU. His research focuses on land surface processes and remote sensing integrating the fields to study various aspects of the earth's environments.
Session(s):
September 10, 2021 10:10 am
2021's heat and extreme weather have been a wake-up call, but experts say in fact Utah's climate has undergone a long-term change. What will this change mean for communities? How can we prepare for it? What will it mean for our economy, for the environment and how people live their lives? Can we do anything to slow or reverse the change?

= Keynote