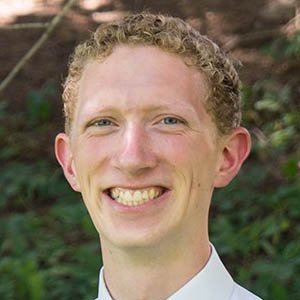 Erik Fronberg
Community Development Grant Specialist
Salt Lake City Housing Stability Division
Erik Fronberg is from Farmington, UT and is completing a combined BS in Urban Ecology and Masters in City and Metropolitan Planning. While studying at the University of Utah Erik has interned with UTA and the Governor's Office. He currently works as a Community Development Grant Specialist for Salt Lake City's Housing Stability Division.
Session Information:
The Asset-Based Community Development Institute Training
September 10, 2021 11:20 pm
Asset Based Community Development (ABCD) is a strategy for sustainable community-driven development. The appeal of ABCD for planners lies in its premise that planners can facilitate communities to drive the development process themselves by identifying and mobilizing existing, but often unrecognized assets, and thereby responding to and creating local opportunities. ABCD builds on the six assets that are already found in the local neighborhood and mobilizes them to realize the vision of community residents. Instead of concentrating on community needs, planners in this workshop will learn how they can help community groups to discover and mobilize their own assets. The six assets we will discuss are (1) individuals, (2) associations, (3) institutions, (4) physical space, (5) exchange and economy, (6) culture, history, and stories. The key is for planners to begin to use what is already in the community. After discussing and engaging in group exercises for each asset h, we will discuss how the group can move forward with what they just heard. What are some ideas people have for planning and implementation?

= Keynote