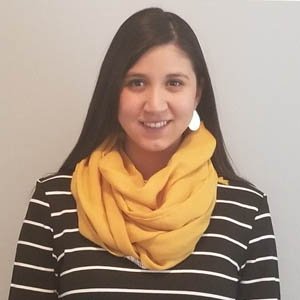 Natalia Brown
Transportation Engineer
Fehr & Peers
Natalia Brown is a Transportation Engineer at Fehr & Peers in Salt Lake City. She is the Rocky Mountain Region Travel Forecasting and Modeling Practice Leader and has extensive experience with models throughout the Mountain West. Natalia's passion is leading complex technical analyses, particularly for transit studies and multimodal transportation planning projects involving roadway and transit forecasting. In her spare time, she is also a member of the Riverton Planning Commission helping her own community and is otherwise busy raising two rowdy boys.
Session Information:
Taking Regional Solutions into Local Hands: Transportation Planning in Southwest Salt Lake County
September 10, 2021 1:40 pm
The Southwest Salt Lake County Transportation Analysis and Solutions Development project is an example of an innovative approach to a common issue among fast-growing cities along the Wasatch Front: the time gap between planned transportation infrastructure improvements and the pace of population and employment growth. The Wasatch Front Regional Council (WFRC), the Utah Department of Transportation (UDOT), and the Utah Transit Authority (UTA) in partnership with Salt Lake County and the cities and townships in the southwest corner of Salt Lake County successfully completed this study to analyze potential solutions that would help minimize congestion, provide transit alternatives, and connect the bicycle network. As growth continues to occur here and in other emerging areas of the Wasatch Front, looking at sub-regional solutions decades in advance will help the cities and agencies prepare for the infrastructure needed to minimize the negative effects of growth on local and regional transportation systems. This project built from the existing plans but expanded beyond to include additional solutions that will be further evaluated in the upcoming Regional Transportation Plan. The key takeaway is to recognize the value of sub-regional plans, how to conduct one efficiently, and manage the expectations of community leadership struggling with the impacts of rapid growth.

= Keynote