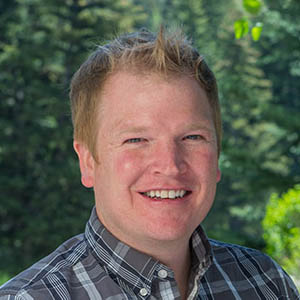 John Berggren
Water Policy Analyst
Western Resource Advocates
John Berggren is a Water Policy Analyst for Western Resource Advocates, where he works to advance water conservation and efficiency policies at the state and local levels by engaging with municipalities, water managers, state officials, and other stakeholders throughout the region. Much of this work is at the intersection of water and land use planning with the hopes of helping communities become as water efficient as possible. John serves on the City of Boulder's Water Resources Advisory Board, is a member of the Colorado Water and Land Use Planning Alliance, and is certified as a Qualified Water Efficient Landscaper (QWEL). He has a PhD in Environmental Studies and Water Policy from the University of Colorado at Boulder, a MHS degree in Environmental Health Sciences from the Johns Hopkins Bloomberg School of Public Health, and a BA in Public Health from Johns Hopkins University.
Session Information:
Water Quantity and Quality Toolkits for Utah Planners
September 9, 2021 11:10 am
Integrating water and land use planning is essential for smart growth in Utah, but many communities lack the time and resources necessary to successfully integrate these two processes. Accordingly, the Babbitt Center for Land and Water Policy and Western Resource Advocates developed a toolkit called the Utah Framework for Community Action. The Blacksmith Fork Soil Conservation Districts and the Bear River Association of Governments have developed a Water Quality Toolkit for Utah Planners. These two toolkits are online resource which articulate for water providers and land use plaanners how they can better understand and improve the relationship their communities' are sharing with the landscapes providing the water resources that sustain them. These toolkits provide frameworks to improve existing policies and programs, identify challenges and opportunities, and develop specific action items moving forward. This session will detail the toolkits and attendees will come away with an understanding for how these toolkits can be utilized in their own communities.

= Keynote