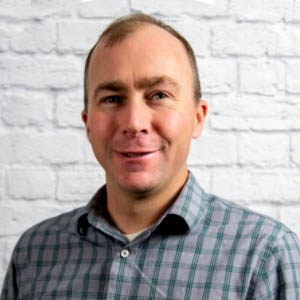 Ryan Beck
Vice President of Planning
Envision Utah
Ryan Beck began working with Envision Utah in 2008. He serves as the Vice President of Planning. Ryan is currently involved with Envision Utah's work to update the Your Utah Your Future statewide vision and Valley Visioning- an effort to establish a community-supported vision for future growth in Utah County. Prior to working at Envision Utah Ryan worked with a local private transportation planning firm. While there, he prepared city transportation plans and operated travel demand models. Specifically, Ryan was involved with the Twin Falls Master Transportation Plan, Vision Dixie, and UTA/Brigham City Transit Feasibility Studies. Ryan's education includes a B.A in History from the University of Utah and a master's degree in Environmental Law and Policy from the Sturm College of Law at the University of Denver.
Session(s):
September 10, 2021 1:40 pm
Envision Utah's long-awaited guide to mixed-use centers is here! Learn more about the Creating Communities Guide and how to use it to creative vibrant places in your community. The guide is a resource for city councils, city planners and staff, mayors, and anyone looking to learn more about planning to preserve our quality of life. Our walk through of the guide will cover what centers are, how to implement them, and the benefits of centers from housing to transportation to open space.
March 23, 2022 3:45 pm
Utah's natural climate and geography put it at a high risk of a major disaster disrupting the state's economy and impacting the lives of millions. In fact, the Wasatch Fault has a 43% chance of experiencing a 6.75 or greater magnitude earthquake in the next 50 years, and experts project that such an event would be among the deadliest disasters in U.S. history. A major earthquake on the Wasatch Front would also leave hundreds of thousands of Utahns without shelter while interrupting power, water, sewer, and road service for most of the population—potentially for months. Envision Utah, recognizing the gaps in resiliency, launched a disaster effort in 2020 to convene key stakeholders and determine the best strategies to improve Utah's resiliency. During this effort, Envision Utah partnered with the Utah Seismic Safety Commission to present seismic recommendations during the 2022 Legislative Session to address the most urgent vulnerabilities. During the APA Utah Spring Conference Session, Ryan Beck from Envision Utah will present the seismic risk and resiliency gaps in the Wasatch Front, an overview of the Envision Utah stakeholder process, legislative recommendations, and next steps to continue to improve resiliency in Utah.

= Keynote