Salt Lake City resident's quest to repair historic carriage house leads to unique zoning change
August 21, 2023 by Nicole Mason
Local
SALT LAKE CITY — Stephen Pace can tell you everything you need to know about his unique home's history.
He acquired the 124-year-old William F. Beer Estate in the 1970s, buying the four-story, 26-room property in Salt Lake City's Avenues neighborhood from Beer's family about two decades after his death. Pace helped research it and got it added to the National Register of Historic Places in 1977.
But that's not what brought him to the Salt Lake City-County Building last week. He was there to offer one last pitch to the Salt Lake City Council, pleading with them to approve an ordinance amendment that would allow him to rebuild the property's dilapidated carriage house so it can be turned into a new dwelling unit.
To his surprise, the council took swift action during what was supposed to be only a public hearing, voting unanimously to approve the measure, marking the largest step forward in Pace's five-decade ambition to rebuild the structure.
"I'm damn happy," Pace told KSL.com, sitting on the bench outside of the city council chamber moments after the vote.
While the vote centers on Pace's project, it also paves the way for a quirky — yet likely unimpactful — solution to Salt Lake City's housing shortage.
The Beer carriage house
The story of the carriage house dates all the way back to about 1898. That's when William F. Beer, a prominent Utah physician, hired architect Richard K. A. Kletting to design a home for him, more than a decade before Kletting would go on to design the Utah State Capitol. A construction team completed the project the following year.
"It's not quite on the same par as (Kletting's other home designs), but it's getting up there close in terms of how elaborate it is inside and so on," Pace says.
The National Register of Historic Places application details everything about what Kletting designed, from a "fish scale" dome top to the dozen stained glass windows and "sunburst" designs on the exterior of the home's four chimneys.
Kletting's design also included a carriage house. Residents described it as a "two-story brick structure with a 'steeple' top," where Beer stored his two carriages, the report notes.
The structure provided much more than that. It was large enough to shelter at least nine horses, as well as various other animals, and served as the home for hired caretakers. The report states that it was eventually "cut in half" sometime during the mid-to-late 1910s as it became a garage for Beer's automobile, as motorized vehicles began to take over modern transportation.
Beer moved to California in the 1930s and died in 1949, but the property remained in his family until they sold it to Pace in the 1970s. The carriage house was already in poor shape by then. Today, it's barely recognizable.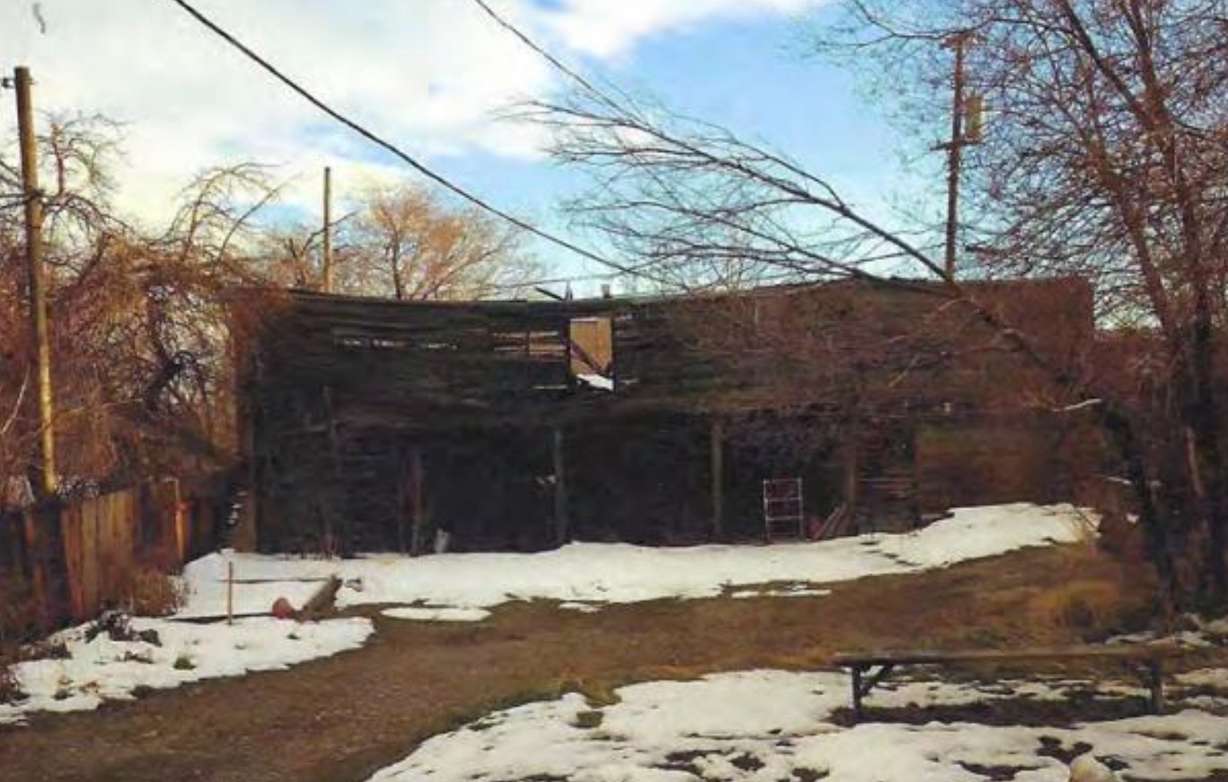 Pace told KSL.com that he always intended to restore the carriage house; however, he didn't know how to get it done. This is partly because there wasn't a city zoning code that offered insight into how to fix it. He found the right people to change that a few decades later.
"I just decided (it's) too big of a building, too monumental of a building to let it totally fall apart," he said. "It's taken a little longer than we thought it was going to take."
A painstaking planning process
Pace's journey eventually led him to Kirk Huffaker, former director of Preservation Utah and owner of a preservation company. Pace called Huffaker in the fall of 2019, and he welcomed the challenge, calling the carriage house the "missing piece" of the estate.
They proposed their renovation plan during the following spring, but that's also where they ran into roadblocks. Both the Salt Lake City historic landmark and planning commissions voted to give it a "negative recommendation" by early 2022, and the project appeared to be in trouble.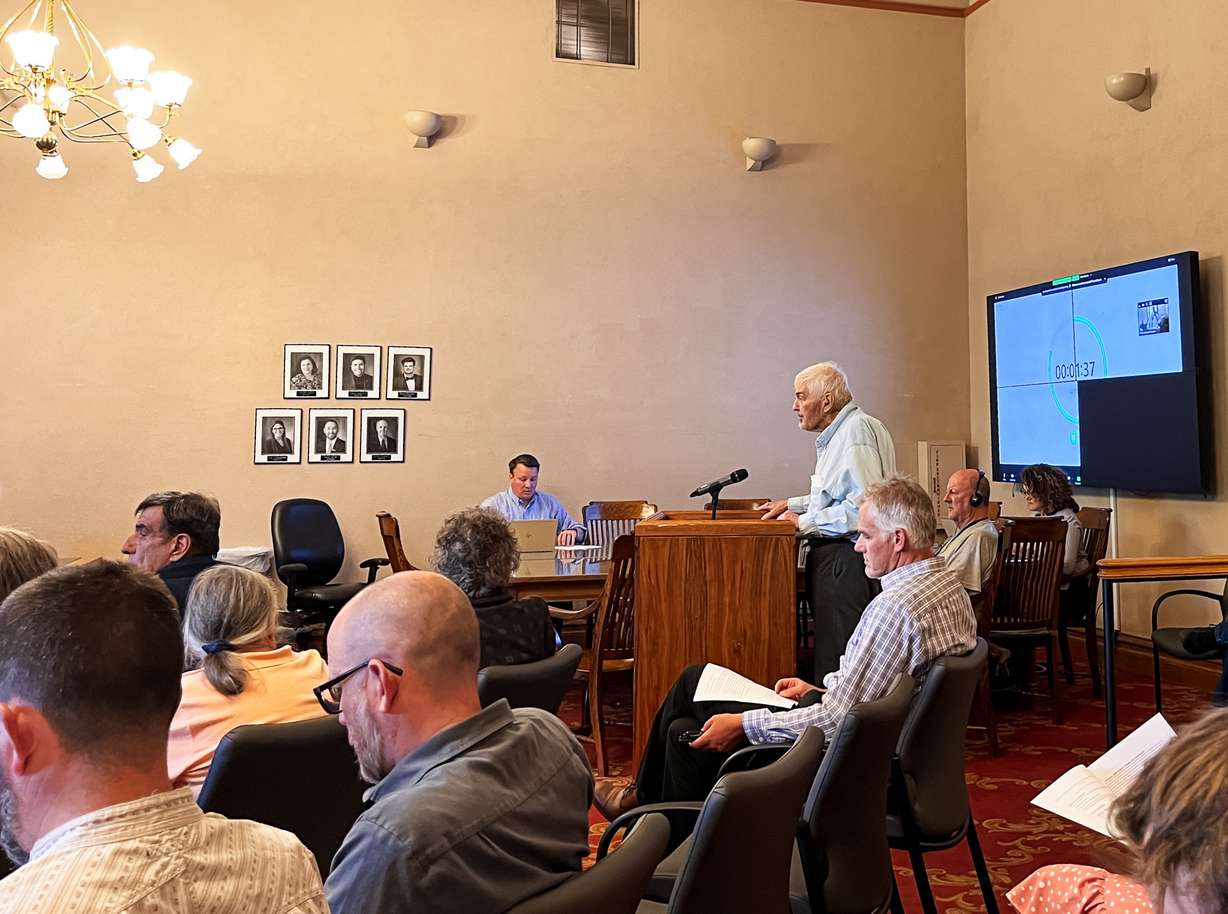 "We kind of hit the pause button and (Pace) looked at some other options for how to proceed," Huffaker said. "And once we got through some of that, we decided to restart the process and got (Salt Lake City Councilman Chris Wharton) involved, which really turned the tide."
The root of the problem came down to zoning codes that didn't really dictate this type of request. Having known about the project for some time, Wharton stepped in and requested city staff to find a resolution that could work for both Pace's and the city's needs. This ultimately led to a proposed zoning ordinance amendment that allows for "the reconstruction of a historic carriage house for the purposes of creating a dwelling unit."
---
I would love to make historic preservation more about adaptive reuse so that we're preserving historic structures not just for the sake of having them. They're also serving a function and need we continue to have.
– Salt Lake City Councilman Chris Wharton
---
To get there, Salt Lake City planning manager Kelsey Lindquist explained that zoning perimeters require that a project is on a local landmark site — such as the Beer Estate — and there must be "clear documentation" of the building's dimensions, location and other details, all of which are found in the 1977 report. It also has some zoning flexibility in that it can be used as a single-family home or an accessory dwelling unit, but it can't have any subdivision, among other regulations.
"It would allow a structure larger than the ADU limitations," she said, during the July meeting. "It would also allow the reconstruction of the historic element of a landmark site, so it provides a process."
Once complete, an applicant must file an intensive level survey to Salt Lake City planning, so it can update records. It creates a path to reconstruct these types of structures in the city's zoning ordinances, she added.
After hearing no objections to the plan, the city council voted to approve the zoning amendment last week.
A new housing solution?
Turning the carriage house into a residential property was initially one of the barriers in the way because it wasn't the main use of the historic structure, Wharton said. However, given that Salt Lake City leaders approved a new accessory dwelling unit ordinance earlier this year in an effort to boost housing stock and improve housing affordability, Pace's proposal seemed to make more sense and the amendment reflects that.
"I liked (Pace's) idea of rebuilding structure, but also having a use that's relevant today," Wharton said.
Huffaker believes the shift in housing philosophy played in the project's favor this time around.
That said, the amendment isn't likely going to make much of an impact overall because Pace's carriage house is a bit of an outlier. Huffaker said he isn't aware of another historic carriage house on private property in the city. The amended code language also prohibits fake carriage houses from being constructed, another concern Pace said was originally brought up in his quest.
Yet everyone involved seems to agree that the project highlights the power of history and creativity, which can be used to solve complex current issues, such as creating more housing in a city running out of space to build.
"I would love to make historic preservation more about adaptive reuse so that we're preserving historic structures not just for the sake of having them," Wharton said. "They're also serving a function and need we continue to have."