President's Message
January 9, 2023 by Nicole Mason
Featured Members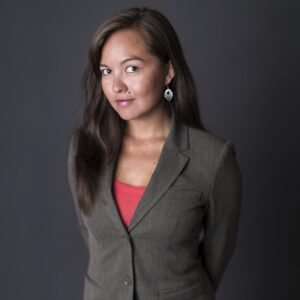 As we ring in the new year, I am thrilled to begin my term serving as APA Utah's new Chapter President. Having worked in the planning field in Utah for nearly ten years now, I look forward to bringing a fresh perspective to the chapter and what we can accomplish for you, our members. I come from a different background than most planners in Utah. I was born and raised in Hawaii, the daughter of an immigrant from Thailand. I even studied planning at the University of Southern California, graduating as a millennial at the height of the Great Recession. I came to city planning by accident, as the nonprofit sector was simply not hiring in community development at that time, which was what I had hoped to do with my policy and planning degree. And in 2013, Steve Mumford took a chance on me, giving me my first planning job as an intern at Eagle Mountain City. After working for four different Utah municipalities across the state, here I am, still working in Utah planning and loving it.
  I have been fortunate to spend time volunteering with other American Planning Association groups on a national level, including the International Division and the Asian and Pacific Islander Interest Group. What is clear to me from my experience is that we have a really special chapter here in Utah. As one of the fastest growing states in the country, we have easy access to other Utah planners via an amazing email list. We have comprehensive conferences twice a year, when many chapters struggle to have even one. We even have an executive team where the president, vice president, and past president are all women! And we have an active and enthusiastic group of volunteers who help make the chapter run. Throughout the year, and with the support of my Vice President, Meagan Booth, I hope to streamline the work the chapter is doing and provide opportunities for more members to get involved in meaningful ways.
Please do not hesitate to reach out to me as a fellow planner where you see a need in our professional community. As we come out of pandemic-era policies for planning, development, and growth, the Chapter is uniquely positioned to support Utah planners with both in-person and virtual opportunities, and I look forward to serving you in every way I can.
-Tippe Morlan, M.Sc., MTA, AICP