The Site Acquisition Specialist
March 19, 2023 by Nicole Mason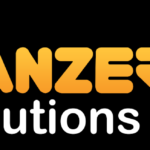 Website Panzer Solutions
Location: remote allowed; occasional visits to office as needed (ok with out of state as long as open to travel to Reston, VA a few times a year.)
Time zone: EST or Central location
Duration: one year; extension planned with possible conversion to FTE
Rate is $50-55/hr on W2
NOTE: Site Acquisition roles will involve 25% travel time along with attendance to multiple trade shows a year (approx 6).  This will involve extensive time on feet and ability to navigate travel and the tradeshow environment for 8 hour days from 3-7 days at a time.
Intake NOTES from prior positions:
-Boots on the ground position
-full lifecycle role from filling the pipeline to completion and maintain afterwards
-Org goals so aggressive need more support on the team to help do all the work
-goal to reach 1300 locations by end of the year with rapid expansion next year
-reluctant to call on broker services since not over when the deal for the location is done; Client will own, control and maintain asset long term such as 10yr+ so longevity is important in supporting sites
-Does not need to be super seasoned as long as someone who can learn the EA business model and is passionate about the space.
-Needs to be super enthusiastic and buys into the vision of Client
-Remote with 1x approx in the office a month so team can gel
-Some travel requirements to go to conventions
General responsibilities:
The Site Acquisition Specialist will be a key part of Clients Real Estate Planning and Acquisition team and will be responsible for securing new accounts with land owners, retail brands and real estate developers and brokers. They will leverage the group's analytical tools, including various research metrics and geospatial resources to vet and develop leads with potential EV charging site hosts and manage relationships throughout the business development cycle. The Site Acquisition Specialist will be responsible for developing presentation materials and engaging with real estate account executives on the benefits of EV charging for various site applications and dwell times. They will assist in negotiating terms with accounts on site access and maintain strong relationships throughout the contracting, installation, commissioning phases
IT Recruiter
Saif.mohd \saif.mohd@panzersolution
Phone: 203-442-9761
Fax: 203-286-1457 |
Panzer Solutions LLC | 50 Washington Street | 9th Floor | SONO Corporate Center | Norwalk CT | 06854