Associate Planner
March 15, 2023 by danderson@spanishfork.org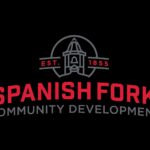 Website Spanish Fork City
ASSOCIATE PLANNER
DEPARTMENT: COMMUNITY DEVELOPMENT
JOB CLASSIFICATION: FULL-TIME
GENERAL PURPOSE
Under the general supervision of the Community Development Director, this employee performs a broad variety of tasks related to current planning, long range planning, code enforcement and economic development.
ESSENTIAL FUNCTIONS
● Provides the public with information on planning matters such as zoning, annexation, site plans, subdivisions and conditional uses.
● Conducts field studies and surveys to collect original research data for planning projects.
● Gathers and analyzes statistical data regarding planning, code enforcement and economic development.
● Acts as a technical assistant to various boards and commissions.
● Designs and drafts graphs, charts, maps, photographs and other illustrative material.
● Directs and participates in field investigations related to various types of development applications.
● Reviews development proposals to determine conformity with City plans and ordinances.
● Prepares and makes presentations to the Planning Commission and City Council.
Must be able to meet attendance and punctuality requirements for this position. Must abide by all City policies and procedures. Must work appropriately with people in situations that may, at times, become confrontational, stressful or uncomfortable. Must work well with others and be a team player.
Applicants will be required to submit to a criminal background check and drug test.
POSITION QUALIFICATIONS
● Graduation from a college or university with a bachelor's degree in planning or a related field and one to two (1-2) years of experience as a planner or an equivalent combination of education and experience.
PAY RANGE – $23.88 to $35.82 per hour.