Planning Internship
January 18, 2023 by Sherrie Pace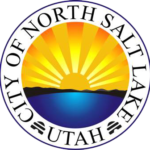 Website North Salt Lake
The City of North Salt Lake Community Development Department is seeking a dedicated and customer service oriented individual for the position of Planning Intern.  Intern will have an opportunity to gain planning experience, build professional skills, and network with urban planning, real estate development, and design professionals. The internship position is open to undergraduate and graduate students who are currently working on an Urban Planning or similar degree. Duration of the internship will be through August of 2023. The minimum time commitment is 10-15 hours per week (Monday-Thursday) during school with a maximum of 29 hours per week during summer break. Attendance at Planning Commission meetings on the second and fourth Tuesdays is anticipated, as needed.
ESSENTIAL FUNCTIONS: Provides support to the Planning Staff. Assists in collecting and preparing data and research. Assists in drafting zoning regulations. Prepares planning staff reports. Assists at community meetings. Conducts basic Planning Division functions as needed such as data entry, file management, posting public notice signs, recording documents and subdivision mylars, and customer service.
MINIMUM QUALIFICATIONS Graduation from high school and currently enrolled in a degree program of Urban Planning, Urban Ecology, or similar. Basic understanding of planning principles. Competency in various computer software programs, such as Microsoft Office and internet applications (knowledge of GIS is a plus but not required). Strong research and analytical skills. Motivated self-starter able to work independently with little direction. Work effectively in a team environment. Flexibility and desire to work on varying planning projects. Communicate effectively, verbally and in writing. Considerable knowledge of theories, principles and objectives of planning operations. Establish and maintain effective working relationships with City employees, other agencies, and the public. For more information or to apply, please visit the City website linked below.
Qualified applicants may apply for this position by submitting an application and resume online at https://nslcity.applicantpro.com/jobs/
Questions regarding this position may be directed to Sherrie Pace, AICP, Community Development Director at sherriep@nslcity.org.