An Interview With… Christie Oostema Brown, MUP, AICP People + Place
June 5, 2020 by Michael Maloy
Policy/Legislative
The following is the inaugural edition of a new regular column that highlights city planners and planning consultants working in Utah. For more information, please contact Michael Maloy, APA Utah Newsletter Editor, at mmaloy@herriman.org or (435) 496-0431.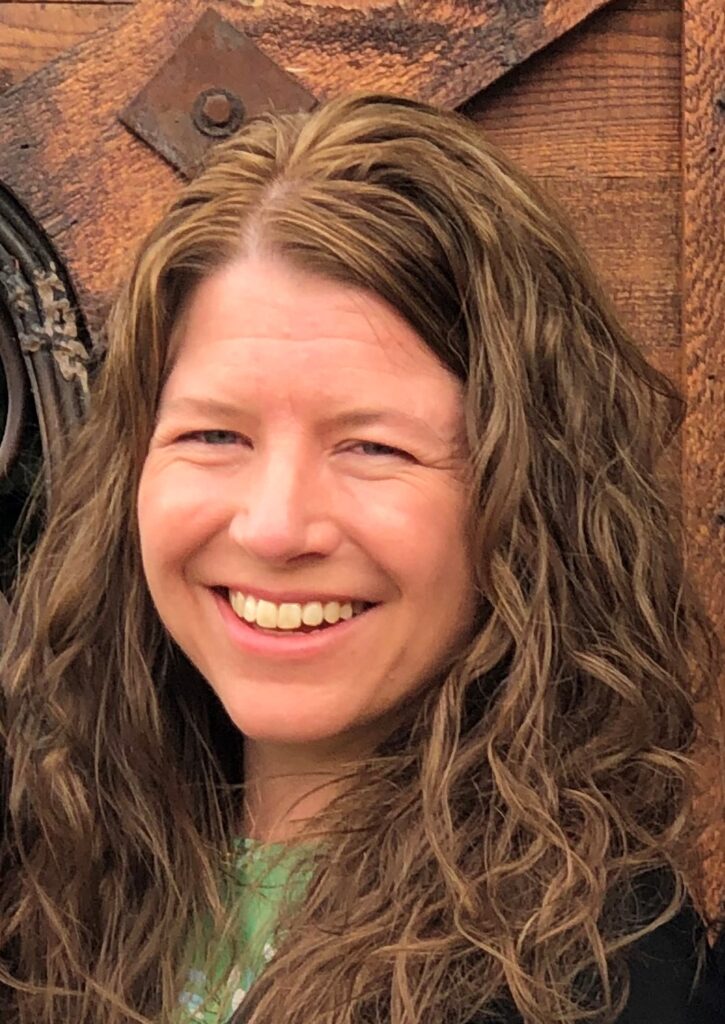 Tell us a little bit about yourself? Where did you grow up? If you are not from Utah, what brought you here?
I grew up visiting Utah. My parents both emigrated here from the Netherlands as children, shortly after World War II. My dad is from Rotterdam—his family struggled to feed themselves during and after the German occupation. My mom's family farmed in an area that was flooded during the entire war. Like most immigrants, my grandparents were brave to come and start a new life here for their kids. My parents both left Utah for college and never returned here to live, but growing up, I loved our annual visits. I moved to Utah in the mid-90s, after college, thinking I'd leave after a couple of years. You've probably heard that before! I just grew to love it here. So all these years later, Utah is definitely home.
Where did you go to college? What did you major in and why?
I did my undergrad at Westmont College, in Santa Barbara, California, and majored in English. After that, I completed a teaching credential. I wanted to do something to help people, and teaching seemed an obvious choice. And I love books and ideas, so English was a great fit. I learned to appreciate the stories of individuals, of communities and places. Later on, I completed a master's degree in urban planning at the University of Utah. That was once I was well into my career here, and I wanted more subject area expertise.
Share with us your work experience in city planning?
I initially started work in Utah in communications and marketing for an engineering firm. From there, I moved on to Swaner Design and then to a non-profit that has since become the Center for Ecological Planning + Design at the University. I became more invested in the communications and public engagement side of planning over these years, and eventually also in planning itself, with an emphasis on open space planning and long-range visioning. Eventually, I took a position working at Envision Utah, which was transformative for me. I learned a lot from its staff and board and the communities who invited us to work alongside them. I had opportunities to lead large visioning projects in many parts of Utah and to collaborate with other organizations here and in other parts of the country. I enjoyed getting to know the people in each place, and to learn with them about how best they could position their places for the future. I also appreciated the process Envision used in this type of work.
When and why did you create your company?
I formed People + Place in 2015. I had been too busy for a number of years and wanted to create a company that would allow me to continue to work, but fewer hours. And I wanted to continue doing what I love: long-range visioning and planning in communities that are in the midst of rapid change.
Why did you call your company "People + Place"?
People form place and place forms people, at least in part. I like exploring that relationship. I do what I do to serve people. And I think a healthy place, whether a city or a wilderness, betters quality of life for everyone.
What projects have you worked on, and what are you working on now?
I've continued working alongside cities and their residents on long-range visioning and planning projects. Early this year, I wrapped up a four-year process with Layton City, completing a vision and assisting in the creation and adoption of a general plan that is aligned with their vision. Many traditionally suburban or urban edge communities are grappling with some of the same issues as Layton: How do we preserve and enhance what makes our city, our city? How do we create a great future for our residents while not only accommodating anticipated growth but also making the most of it? I've helped out with Orem's State Street Master Plan community engagement process. I'm completing work related to a consolidated plan for Salt Lake County. And I've been working with Heber City for the past year, leading a visioning effort and also working on a new general plan. I love these projects. I get to work in places that are being proactive about growth and change. Communities invite me to the table, and I get to listen to the concerns and hopes of their residents and facilitate a process that shapes their future.
Do you have any particular concerns with planning in Utah?
I read an editorial in the paper recently about the urgent need for Utah to take action in regard to climate change. I share the concern in the article: that we will not act soon enough or aggressively enough. I hope that we can address this serious challenge in a serious way, both in local communities and also as a state.
Christie Oostema Brown, MUP, AICP People + Place | christieoostema@gmail.com